GPI-Great Plains
GPI started manufacturing flow meters for fuel measurement in the fuel transfer process. We designed a small "Electronic Digital Meter" to meet the needs of agricultural customers requiring a small, compact, hose-end meter. These meters were designed to be calibrated for viscous fluids such as herbicides and pesticides.

Soon after this introduction many non-agricultural customers began asking for an economical meter. These customers included chemical plants and manufacturing facilities. GPI's heavy engineering background, our commitment to quality and the ability to meet the specifications of non-agricultural customers made users realize that GPI meters offer excellent quality at an affordable price.

GPI started marketing the meter line to the industrial markets and soon became a recognized supplier of flowmeter products. Soon after the meters success, the product line was expanded to include more flow ranges and sizes, fitting configurations and materials. The product line expanded to include positive displacement meters and the acquisition of a precision turbine meter company making GPI a formidable supplier to the industry.

GPI has grown to supply many markets and could be considered one of the largest producers of non-municipal meters in the US, if not the world. GPI maintains our focus of providing the highest quality metering products at a very competitive price. Our commitment to customer service after the sale is evident in our one-on-one customer service. Customers talk with a real person when calling to select meters or troubleshoot meters in the field. With shipments of most meters in 2-5 days our "promise to ship" rate is at 99.5%.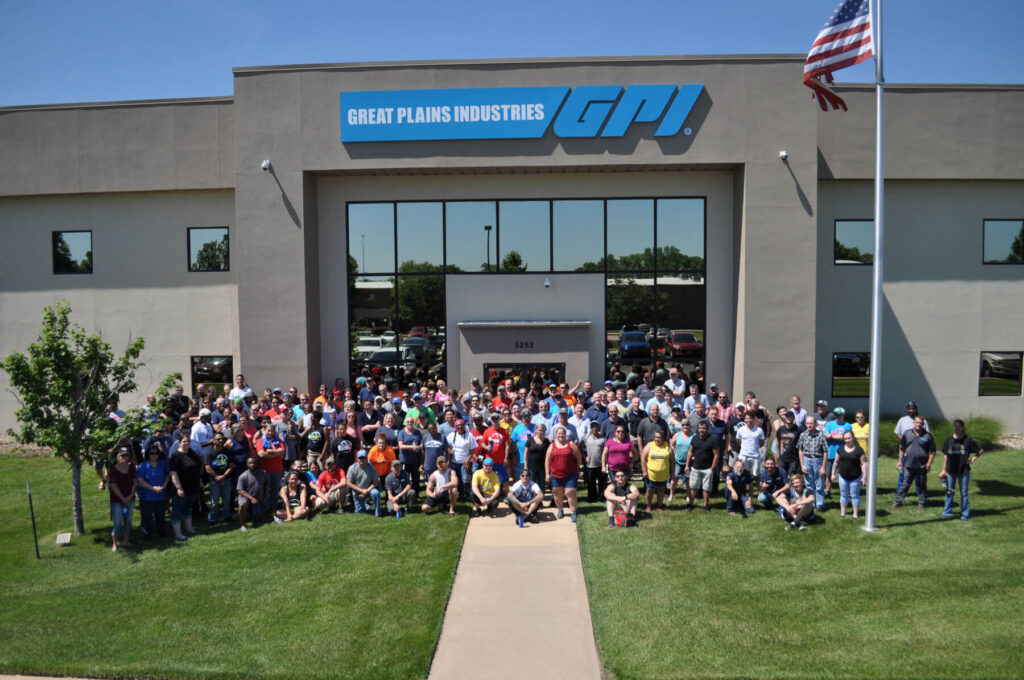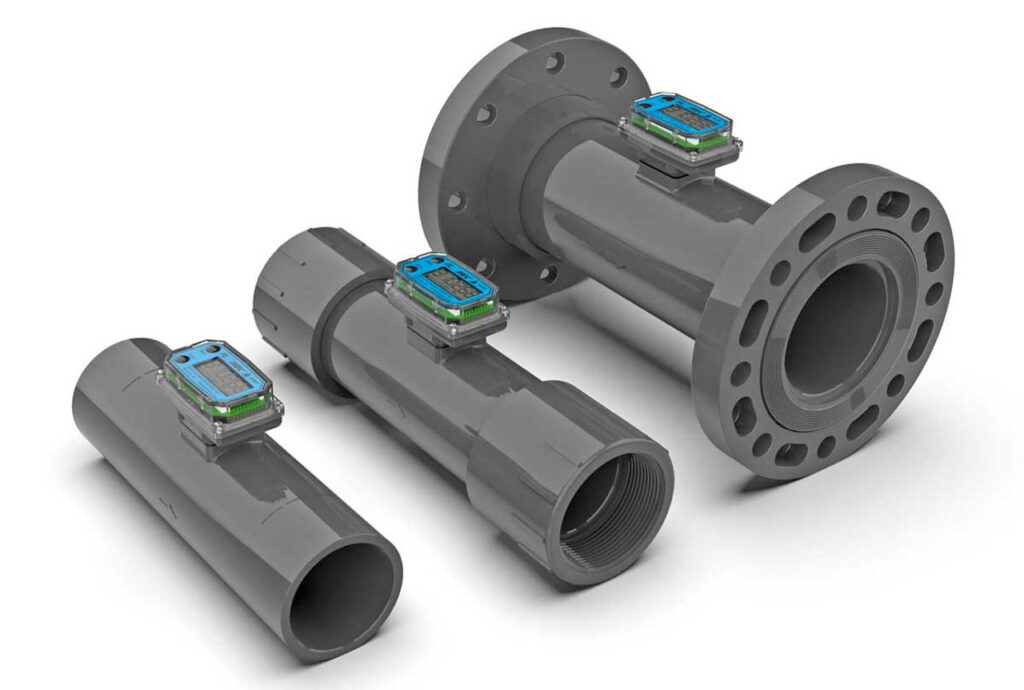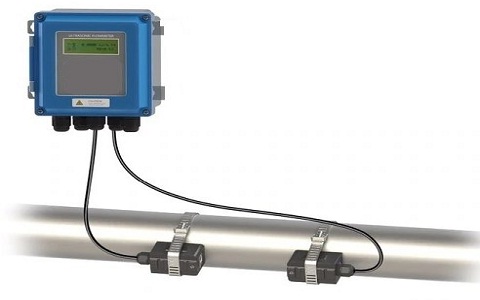 GF Signet
Our measurement offering will cover your needs: flow, pH, conductivity, level, temperature and various water quality parameters. Corresponding to our piping systems, most sensors are available in plastic and are therefore highly resistant to chemicals. Our plug-and-play measurement products are self-explanatory, easy to maintain and are offered with suitable installation fittings.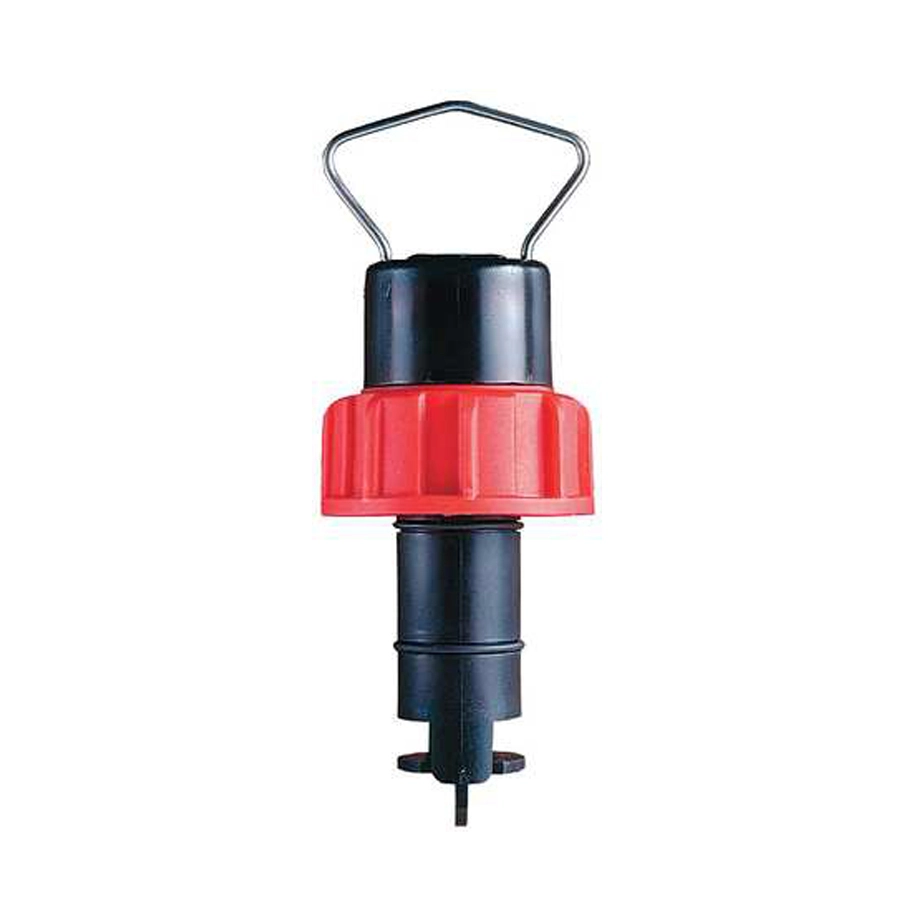 Variable Area Flowmeter
Blue-White has manufactured high quality, top performance Variable Area Acrylic Flowmeters for more than 50 years.
Our knowledge of industry needs, close attention to detail, and strict quality standards ensure that you'll be shipped an attractive, functional and dependable flowmeter, every time. Top quality materials of construction are used in the manufacture of all Blue-White Flowmeters, and close attention is paid to every detail. Blue-White Variable Area Flowmeters are offered in a variety of styles, configurations and flow ranges. These include Panel Mount, In-line and closed pipe units. Flowmeters are highly polished to a clear, glass-like finish and scales are permanently screen printed to meter bodies. Flow ranges are offered in U.S. and Metric units, as well as air (SCFM) calibrations.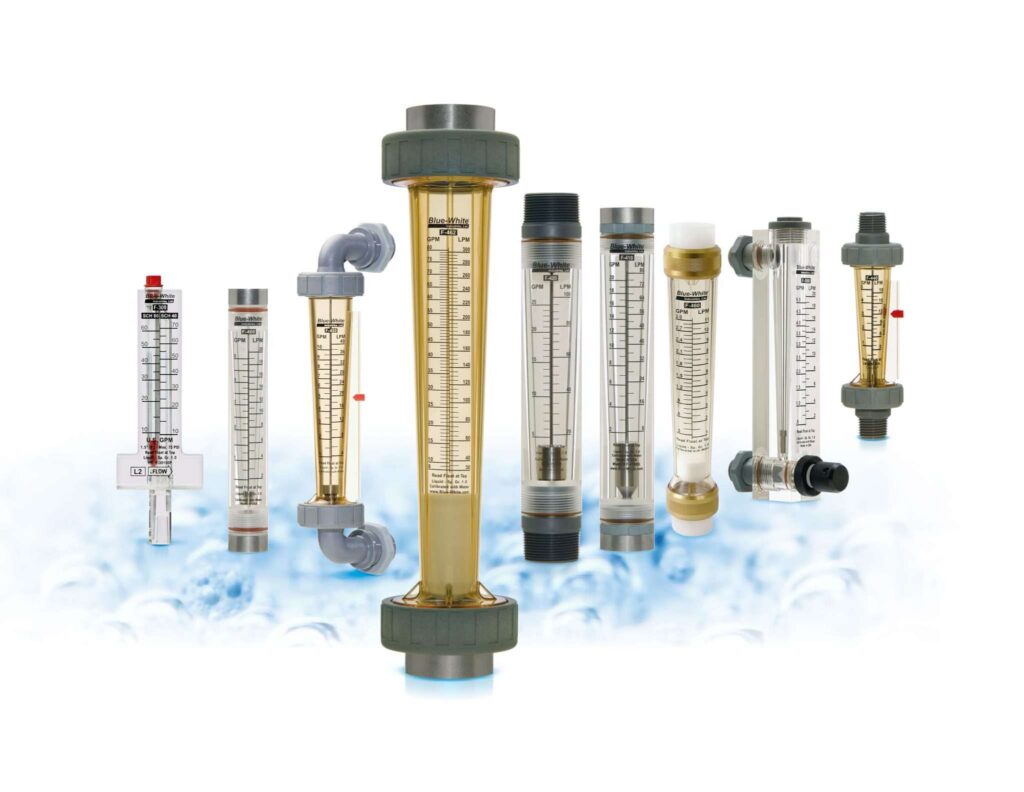 Gauge Guards
Gauge Guards – also known as Diaphragm Seals or Instrument Isolators Series GGS/GGSE
Advantages:
Choice of Geon® PVC, Corzan® CPVC, Natural Polypropylene, Glass-Filled Polypropylene, Kynar® PVDF.
Available with or without gauge (dual in PSI and bar). When ordered with gauge, you have choice of a premium 2 1/2″ stainless steel case, or an economical 2″ black steel case with brass connection. Both types are offered in pressure or vacuum.
NEW Design uses stainless steel hex insert (NON-WETTED) to prevent overtightening.
Low cost protection of gauges and other pressure instruments.
Available in a variety of thermoplastics for specific chemical compatibility and temperature ranges.
Increase product reliability and reduce system downtime caused by failure of instruments not isolated by seals.
Compact size makes these isolators ideal for limited space installations.
±3% accuracy. Will handle most applications.
Use with gauges, transducers, and pressure switches.
Simple to fill and install.
For use with highly aggressive or ultra-pure liquids.
Diaphragm safety – If the gauge or instrument fractures while the system is pressurized, the diaphragm will automatically seal against leakage to the atmosphere.
Standard PTFE diaphragm (except for vacuum and 0-15 PSI; 0-1 bar) for maximum corrosion resistance.
Eliminates need for costly exotic metal gauges for corrosive processes.
Optional transparent shield for external corrosion protection; available with 2″ black steel gauge only.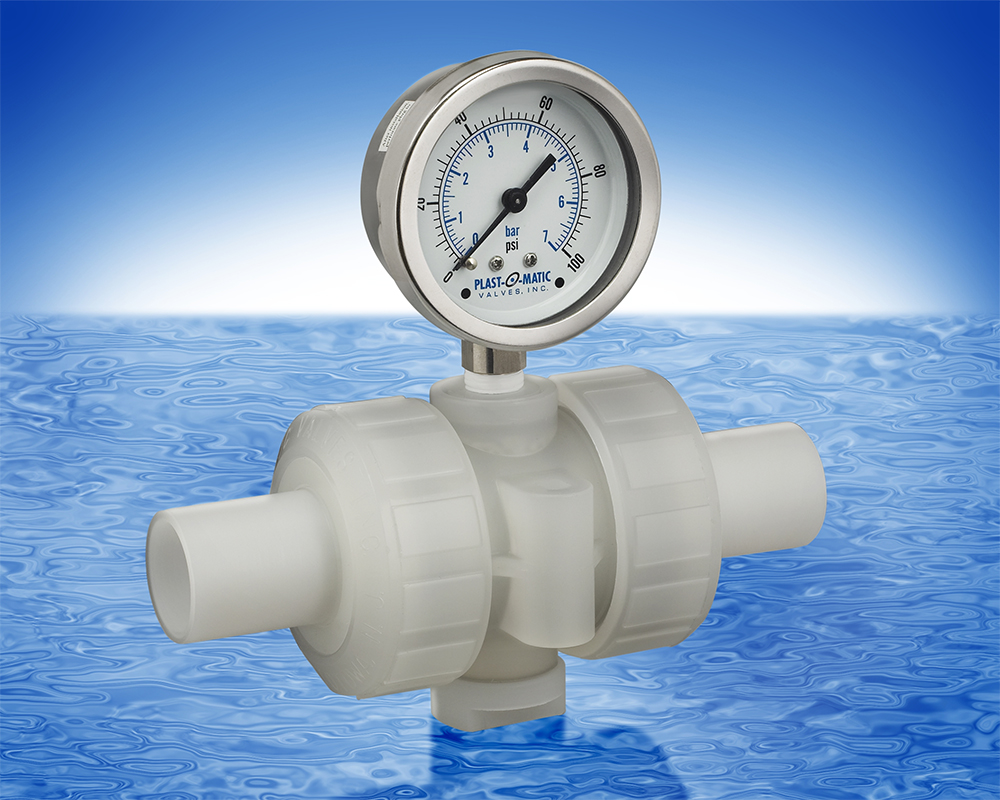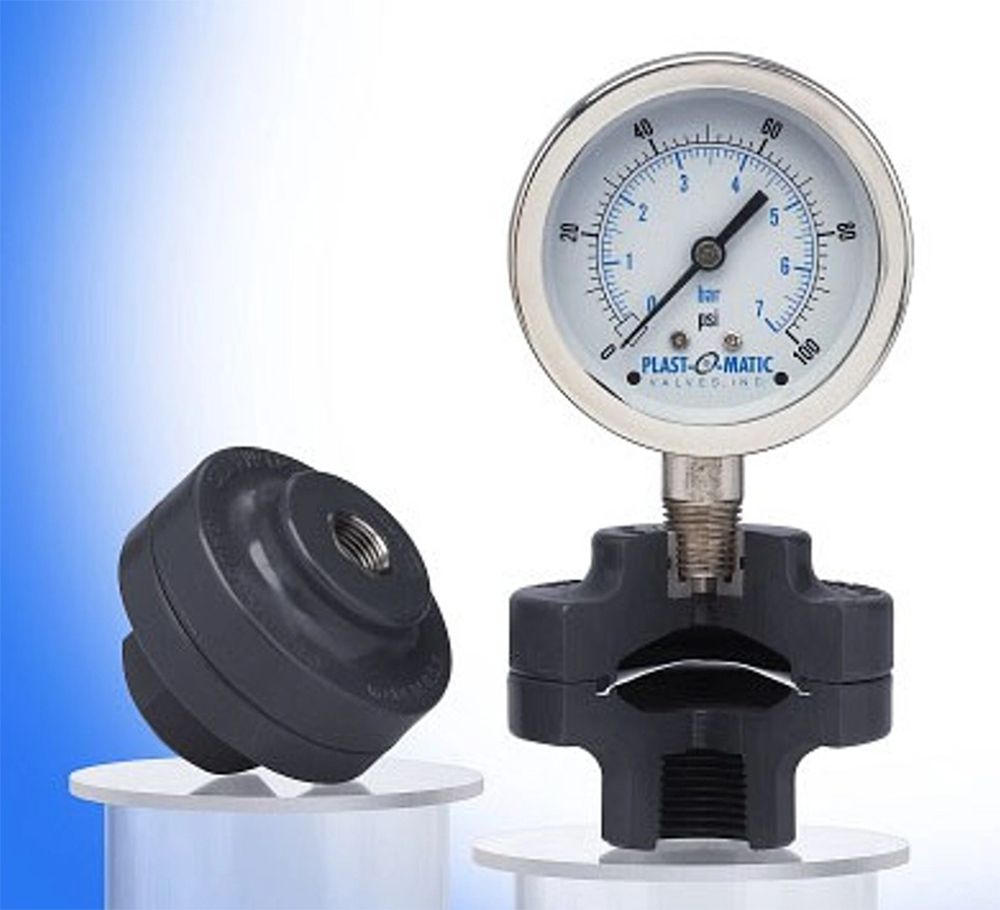 Regulating Valves
Spring operated, air operated & differential pressure regulators -- also known as pressure reducing valves or forward pressure regulators Pressure Regulators help you manage pressure "downstream" of the valve.
Uses of these versatile regulators…
Prevent overpressure conditions to downstream equipment such as filters, sensitive tools, etc.
Convert excessive or wildly fluctuating upstream pressure to a constant predetermined downstream pressure.
Control pressure differential (Delta P) across downstream system equipment.
Regulate to the correct pressure range so that a flow system or piece of equipment can operate safely and effectively.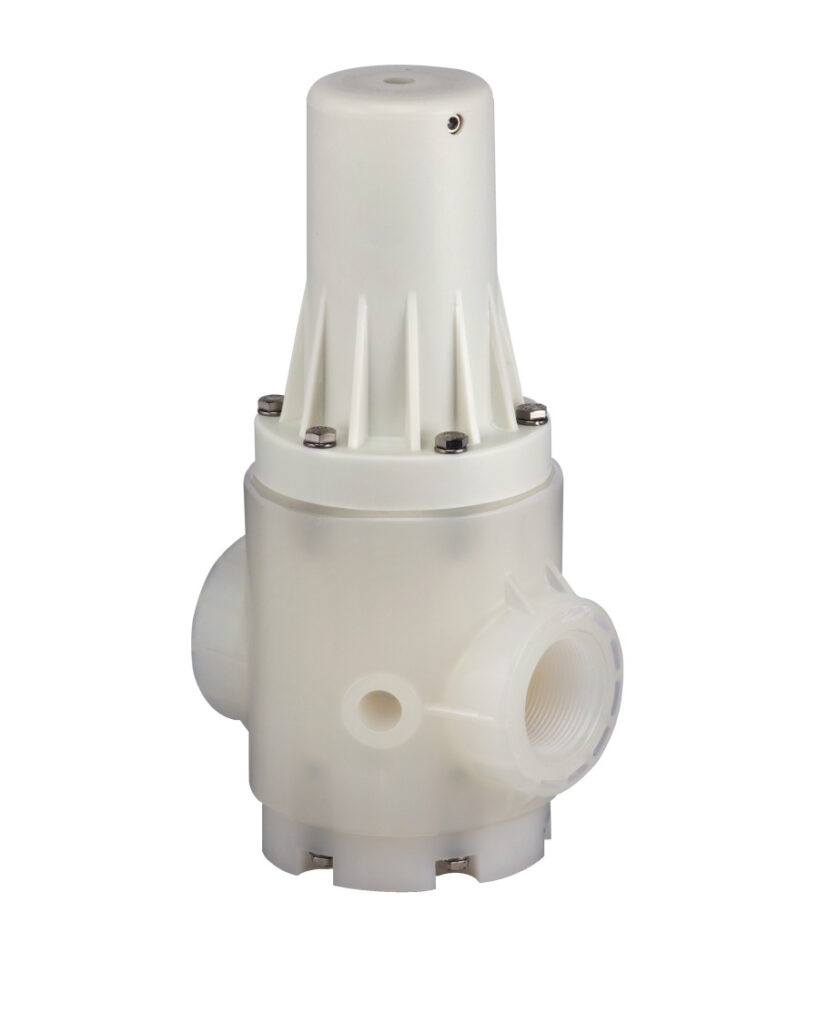 Relief Valves
PTFE Diaphragm Relief, By-Pass, Anti-Siphon and Back Pressure Valves for Smooth, Sensitive Operation and the Ultimate in Corrosion Resistance ...with No Wetted Elastomers or Metals!
Applications:
One valve design functions as an all-purpose backpressure valve in many applications:
Relief: protects systems and equipment from over-pressure/pressure surges.
By-Pass: prevents pumps from "dead heading".
Back-Pressure Regulator: maintains necessary reverse pressure in closed loop systems.
Back-Pressure Valve: enhance pump performance by maintaining backpressure on the pump outlet
Anti-Siphon: used on the outlet of a pump wherever gravity or other downstream conditions may create negative pressure (siphon) and drain a tank. The valve is pre-set to open under pump pressure, but closes bubble-tight when the pump is shut off. Because of the design of the RVDT, this valveactually closes more tightly when unwanted siphon occurs.
Materials, Sizes & Features:
Geon® PVC, Corzan® CPVC, Natural Polypropylene, and Kynar® PVDF body materials in 1/4″, 1/2″, 3/4″, 1″, 1 1/2″ and 2″ sizes.
PTFE body material offered in 1/4″ – 1″ sizes.
Relief setting is infinitely adjustable from 5 psi to 100 psi.
Maximum inlet pressure is 150 psi.
Diaphragm material is PTFE for all sizes and body materials, and is excellent for use with highly aggressive liquids…provides the ultimate in contamination-free sealing.
Rugged thermoplastic construction is ideal for a broad range of industrial applications.
Large diaphragm area delivers more sensitivity and less pressure drop under flow conditions.
Non-wetted u-cup seal provides a second isolation of the control spring; design includes patented Fail-Dry vent, a safety feature that provides visual warning of seal malfunction. This permits the valve to continue operation until a scheduled maintenance can be planned thereby avoiding a costly shutdown. Fail-Dry connection on Series RVDT is 1/8″ FNPT.
Non-leaching feature of fluoropolymer diaphragm makes it ideal for use with ultra-purewater and concentrated etchants, as in the semiconductor industry.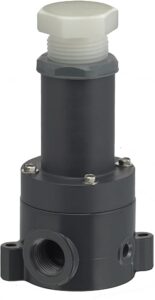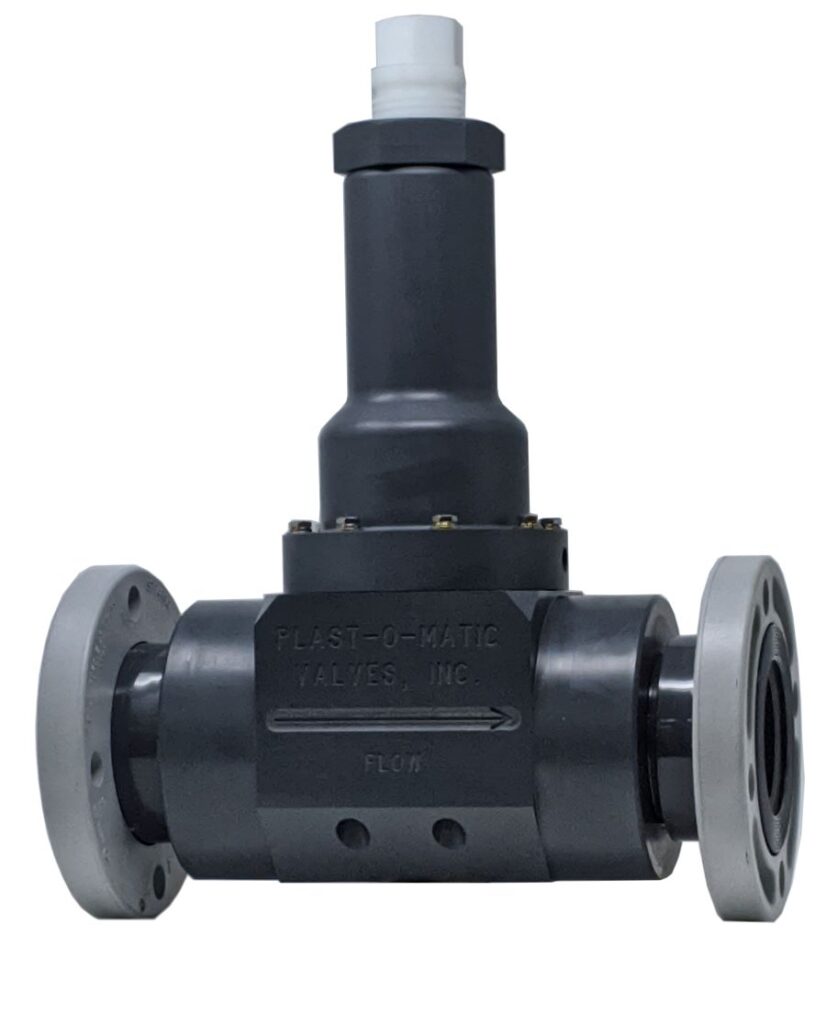 Speak with a Dedicated Ayer Sales Representative
By exceeding expectations and providing superior service, Ayer Sales adds value to the products we sell and develop the trust and loyalty of our customers. We pride ourselves on knowing the technical aspects of the products we distribute. So ask us anything!