PP-RCT
PP-RCT is the latest advancement in polypropylene polymers and has a wide range of benefits for commercial plumbing systems. It has a more complex crystalline structure that provides greater pressure capabilities at higher temperatures than conventional PP materials. When utilized in a piping system, these enhanced mechanical properties make it suitable for higher temperature applications such as boiler and hot water systems. They also create lighter and thinner piping while maintaining the necessary system pressure ratings. PP-RCT can also be extruded in a multilayer pipe with fiber core middle layer. This core reduces the impact of thermal expansion on the piping system.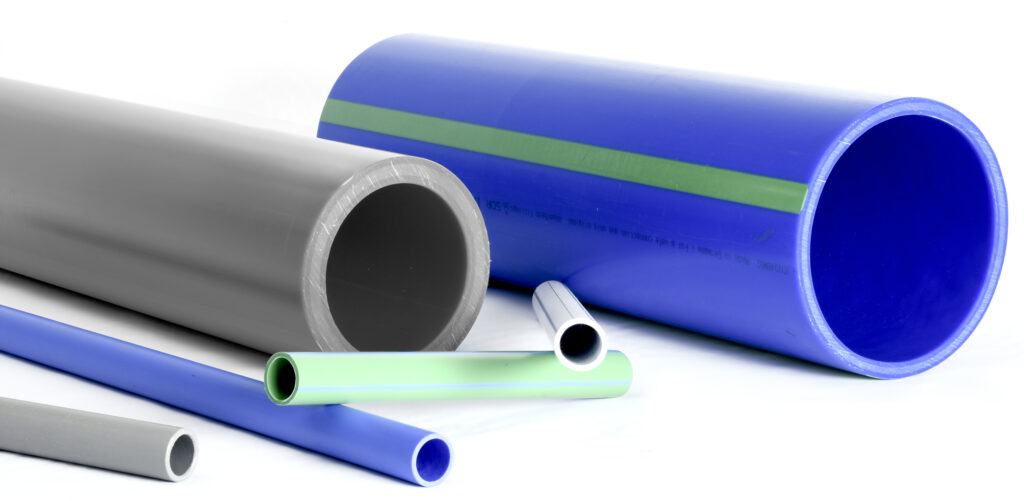 Climatec™ and Watertec™
Both Climatec and Watertec pipes are manufactured with patented Fibercore™ technology. Fibercore™ PP-RCT pipes consist of three co-extruded layers that make one homogenous pipe. The middle layer consists of mixed short fiberglass strands and PP-RCT, which is isolated by solid layers of PP-RCT on the inside and outside of the pipe. The middle Fibercore™ layer reduces expansion and contraction by up to 75 percent which reduces the installation cost by minimizing expansion loops and quantity of supports required in above ground systems. While the fittings do not have Fibercore™, fittings weld directly to all of Asahi's PP-RCT systems
Our PP-RCT piping systems are certified by NSF according to NSF 14-pw for potable water
NSF 61: Material complies with NSF/ANSI 61 health effects requirements when tested at temperatures up to and including Commercial Hot (180° F)
ASTM F2389: Standard specification for pressure rated polypropylene (PP) piping systems
ASTM F2023: Standard test method for evaluating the oxidative resistance of plastic piping to hot chlorinated water
Product is certified to the Uniform Plumbing Code
Product is certified to the Uniform Mechanical Code
Manufacturing is performed in ISO:9001 certified facilities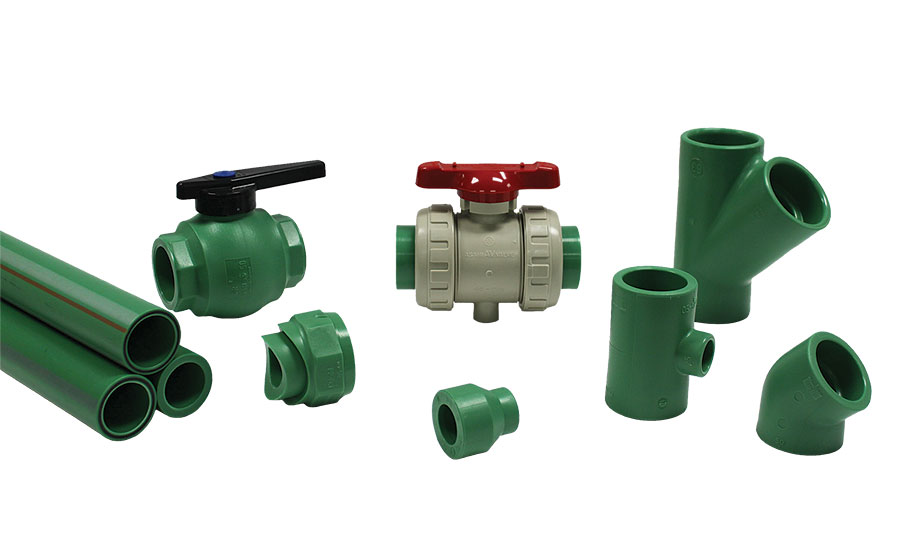 Speak with a Dedicated Ayer Sales Representative
By exceeding expectations and providing superior service, Ayer Sales adds value to the products we sell and develop the trust and loyalty of our customers. We pride ourselves on knowing the technical aspects of the products we distribute. So ask us anything!