PEXa Pipe
A flexible, durable, cost effective alternative to copper and other polymers, our RAUPEX UV shield PEXa pipe offers fast, easy installation. RAUPEX is also corrosion resistant, providing years of quiet, consistent flow and water pressure in plumbing applications.
Available in 3/8″ – 2″ sizes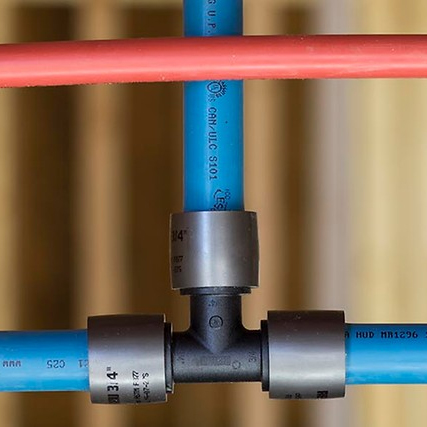 Compression-Sleeve Fitting
Our unique, patent-pending design features four sealing edges and the extreme grip of a textured PEXa sleeve. You'll get an immediate seal every single time, and one that's strong and reliable for the long haul. The "push and hope" technique used with other fitting systems simply can't compare to EVERLOC+.

EVERLOC+ compression-sleeve fittings and sleeves are designed specifically for use with REHAU PEXa pipe. Installation is performed with EVERLOC+ compression-sleeve tools. Follow all published REHAU Technical Guidelines. EVERLOC+ polymer fittings are produced from a polyphenylsulfone (PPSU) material. EVERLOC+ LF brass fittings are produced from ECO Brass® (UNS C69300 or CR724R). EVERLOC+ compression sleeves are produced using a specifically formulated PEXa material and are designed specifically for use with EVERLOC+ fittings. All EVERLOC+ fittings and sleeves comply with the lead-free requirements of the U.S. Safe Drinking Water Act. Order PEXa compression sleeves separately from fittings.
Available in 3/8″ – 2″ sizes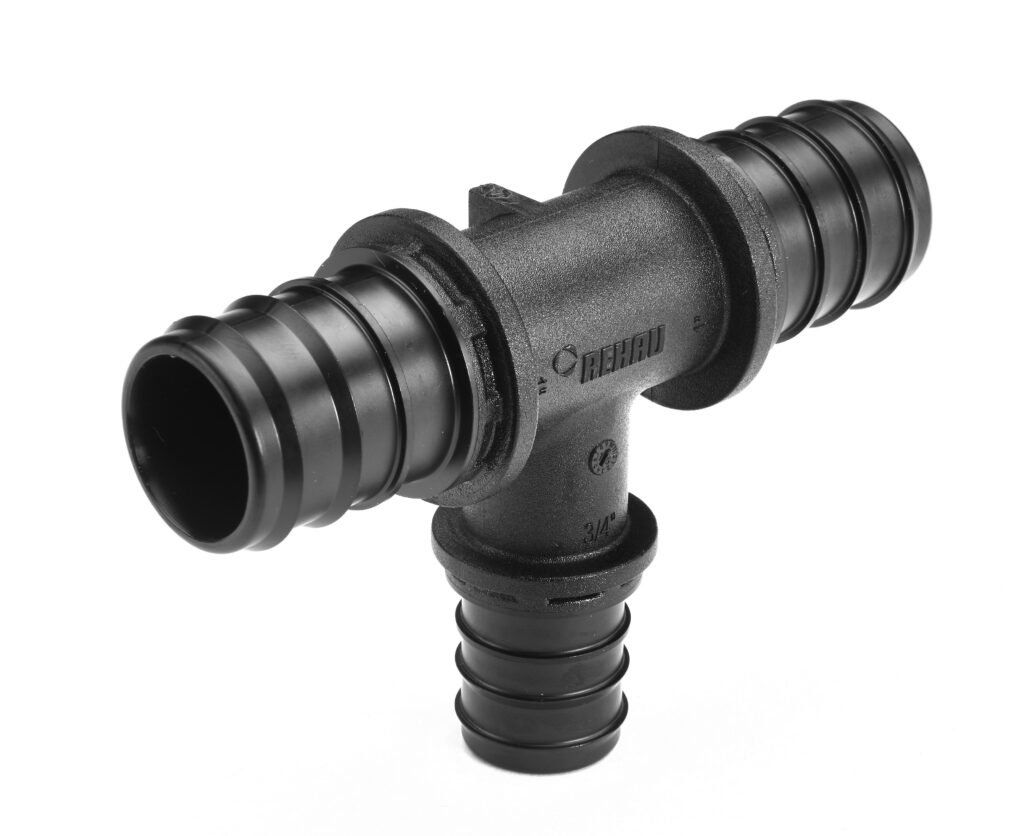 Power Tool
One battery-powered tool for expansion and compression features color-coded expansion heads and compression jaws (size specific) as well as quick change expander heads. Jaws can be positioned in various orientations to accommodate many installation scenarios.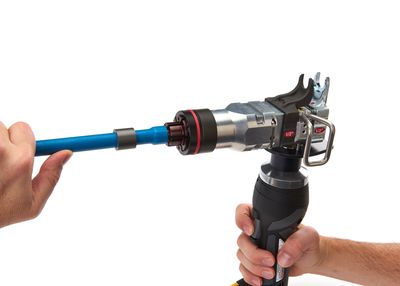 Installation
INSTALLING EVERLOC+ - Expand. Compress. Done. No matter the circumstances, only two expansions and one compression are all that's ever needed with EVERLOC+. That goes for all sizes and weather conditions. And unlike other common plumbing systems, there is no waiting to pressure test.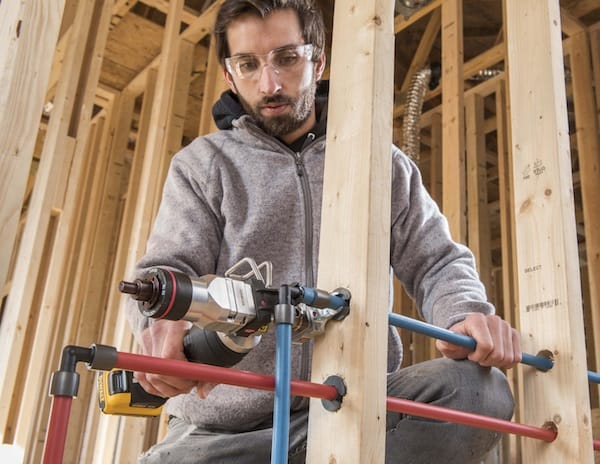 Speak with a Dedicated Ayer Sales Representative
By exceeding expectations and providing superior service, Ayer Sales adds value to the products we sell and develop the trust and loyalty of our customers. We pride ourselves on knowing the technical aspects of the products we distribute. So ask us anything!